VINCENT OLDRE: PRESIDENT OF ASSURED RETIREMENT GROUP, INC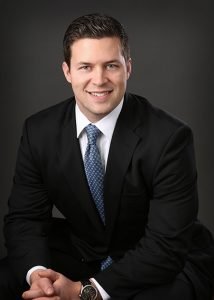 Vincent Oldre of the Assured Retirement Group Inc. has announced that his company will help people to retire in confidence and joy. Vincent is the President of the Assured Retirement Group and is known as one of the best financial planners in America. Based in Minneapolis, Minnesota, the company has a record of helping its client for more than four decades. Retirement can be a tough time in the life of American seniors and Vincent has been proudly helping them in this time of need as a proud second generation financial expert.
Assured Retirement Group, Inc. started in services in the April of 2015. However, the company began as CFG Insurance Services long ago in 1974 when Vincent's father started it.  Later on, Vincent's father sold his business to Associated Bank. And from there sprouted a new company called Assured Retirement Group, Inc. The testimonials by the clients of the group have been phenomenal and many clients have shared their experiences with the others, resulting in the increasing demands of services offered by the group.
"I followed my father in to the business who started his firm back in 1974.  From there, I have been in the industry for just under a decade." Said Vincent Oldre while talking about his early career. He has been recognized nationally and has been featured several times in the US News World Report, Investopedia, LifeHack, Huffington Post and Financial Advisor Magazine, etc. His name and company are well recognized in the North American continent and a lot of clients seek to him for financial advice.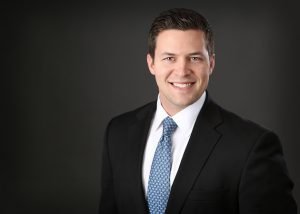 "We help people retire in confidence, and we attend our clients retirement parties because they invite us.  They are so excited that they are able to retire and not lose any sleep." Said Vincent while discussing about the services provided by the Assured Retirement Group. The group makes sure that all of its clients are having a great retirement plan and their income is not interrupted.
Planning a future in a post-retirement life can be a tricky job and many people suffer a lot due to poor planning in those times of the age when they are physically unable to make a living. Vincent has experience and expertise to handle this critical job and do the planning of his clients for them. He makes sure that each of his clients get the maximum benefit out of their retirement income and live a happy and comfortable life for the rest of their lives.
Contact Details:
Contact Person: Vincent Oldre
Company Name: Certified Financial Planner [CFP]
Phone: 952-657-7470
Address: 3800 American Blvd West #1275, Bloomington, MN  55431
Website: www.assuredretirementgroup.com
Facebook: www.facebook.com/assuredretirementgroup.com